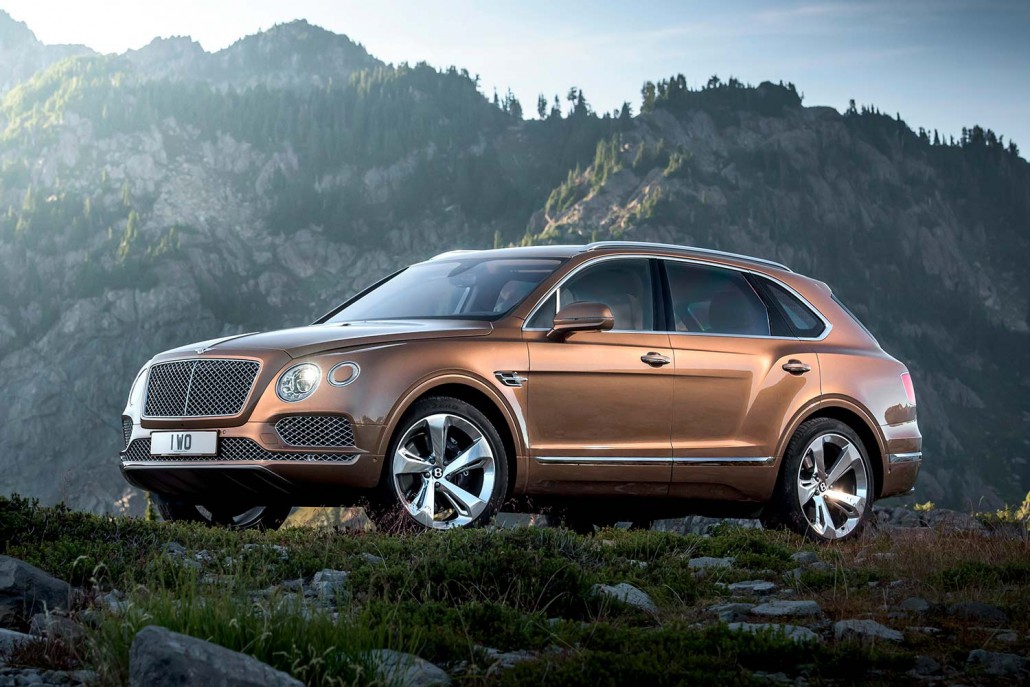 Bentley and SUV weren't previously two words you would normally see in the same sentence, but that is all about to change with the unveiling of the Bentley Bentayga at last year's Frankfurt Motor Show, taking place this week.
Bentley have released the first official photographs of the vehicle, and they are certainly enough to have us licking our lips.
As you would expect from the iconic British car manufacturer, Bentley are not merely coming to occupy a quiet corner of the SUV market, they are aiming to redefine it. A bold statement of intent declares the Bentayga to be the "fastest, most powerful, most luxurious and most exclusive SUV in the world", and it is hard to argue.
The raw power of the car will be derived from a twin turbo W12 engine. There are also hybrid and V8 models in the pipeline. The Bentayga will be British-made, with production taking place at the company's Crewe factory in the UK.
In terms of the car's design, the signature Bentley grille is in place, along with the two stylish creases along the side of the car. A panoramic sun roof and roof rails come as standard, while inside the car the interior is befitting of one of the world's premier luxury car manufacturers. Leather and wood are used in abundance, and for those drivers who prioritise a comfortable ride even in the most inhospitable of conditions, the front seats are adjustable in 22 ways, no less.
So which new technology has Bentley treated us to in the Bentayga? Well, for a start the Park Assist is super intelligent, even able to help you identify suitable car parking spaces, while the Adaptive Cruise Control feature has been adapted to cater for off-road driving, offering up to eight different settings for easy motoring.
There is entertainment aplenty in the form of the touch screen infotainment system, complete with 60GB hard drive for your media files. The Naim audio speaker system offers 18 speakers around the vehicle for your listening pleasure.
And despite its considerable size, the Bentayga is certainly no slouch. It goes from 0-62mpg in 4.1 seconds by generating 600bhp from its 6.0 litre W12 engine. The Bentayga will be priced at around the £140,000 (750,000AED) mark. For a top of the range model, expect to pay in the region of £200,000 (1 million AED).
With this ambitious move from Bentley we have entered a new era – that of the ultra-luxury SUV.
https://www.simplycarbuyers.com/blog/wp-content/uploads/2016/01/bentley-bentayga.jpg
1000
1500
SimplyCarBuyers.com
https://www.simplycarbuyers.com/blog/wp-content/uploads/2017/07/logo@2x.png
SimplyCarBuyers.com
2016-01-27 16:45:34
2016-02-02 16:54:35
The Bentley Bentayga – Dreams Become a Reality