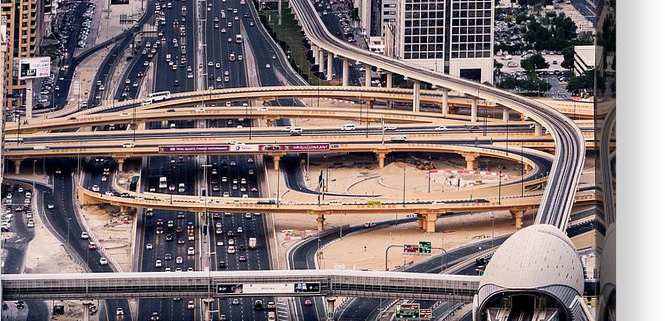 According to recent research, Dubai has one of the highest ratios of residents to cars, in the world. Just to put things into perspective, there is one car for every two Dubai residents.
This means there are estimated to be on average over 1,600 cars sold in Dubai every day.
SimplyCarBuyers.com, being one of the biggest buyers of used cars in UAE have complied statistics for the last three years of transactions of used cars being sold in Dubai. Now we can finally put together a list of top 10 best-selling used cars in Dubai.
So here we go starting from the bottom:
Nissan Tiida was launched by Nissan in 2004 as a four-door hatchback model as is considered as a small sized sedan. It was named Tiida using the Okinawan word for sun.
The development and launch of this car was a pure marketing and strategic decision by Nissan, as its specifications were developed to keep Nissan competing in the cheap sedan market throughout the world. It was rebranded to be sold in different countries as well, for example it was being sold in north America as Nissan Versa, in southeast Asia as Nissan Latio, and in New Zealand as Nissan Pulsar.
In UAE Nissan Tiida was a popular choice, because of its cheap pricing options, and effective marketing by Nissan Middle East. it was somewhat popular as company issued car as it is cheap to maintain and has a stable resale value. Also, Nissan Tiida is popular as a second car in a family or a cheap option for a first car for new expats in UAE. Available in 1.5 and 1.8 Liter engine configurations it is decreases your fuel consumption.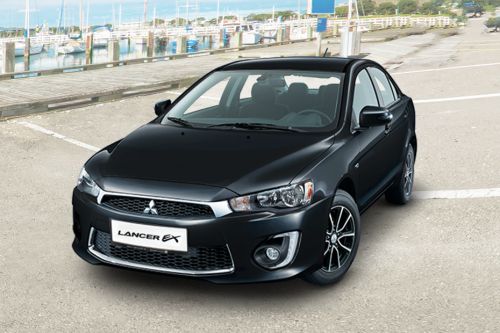 The good old lancer makes it to position 9 as it is very popular with the younger first timers, fueled by the fabled success of the tuner legend version of the Mitsubishi lancer, The Evolution. With a rich automotive history behind its name, starting from the early 70s.
In UAE, there are plenty of out-of-agency workshops which specializes in maintaining and repairing a Mitsubishi lancer, it has proven to be cheap to maintain, reliable and inexpensive. the only drawback of a Mitsubishi lancer is that it does not has the best resale value, expect to lose a couple of thousand dirhams when selling your Mitsubishi lancer in Dubai.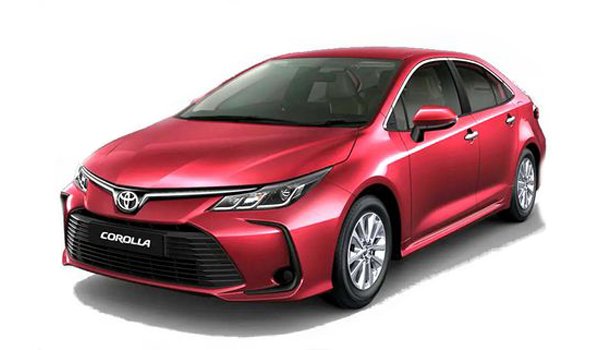 The Toyota Corolla is somewhat a legend among cars, it has been around 1966 and has been the flagship of the Japanese car manufacturer, in 2013 Toyota announced that, Toyota corolla has sold over 40 Million units worldwide.
There is a reason why Toyota corolla is number 8th in our list. despite being the most reliable and easy to maintain sedan in its class. its available mostly in 1.8 Liter engine configuration. it lacks the power suited for UAE roads. Despite being a popular brand, it is usually used by a person for longer number of years than any other car in UAE.
7. BMW 3 Series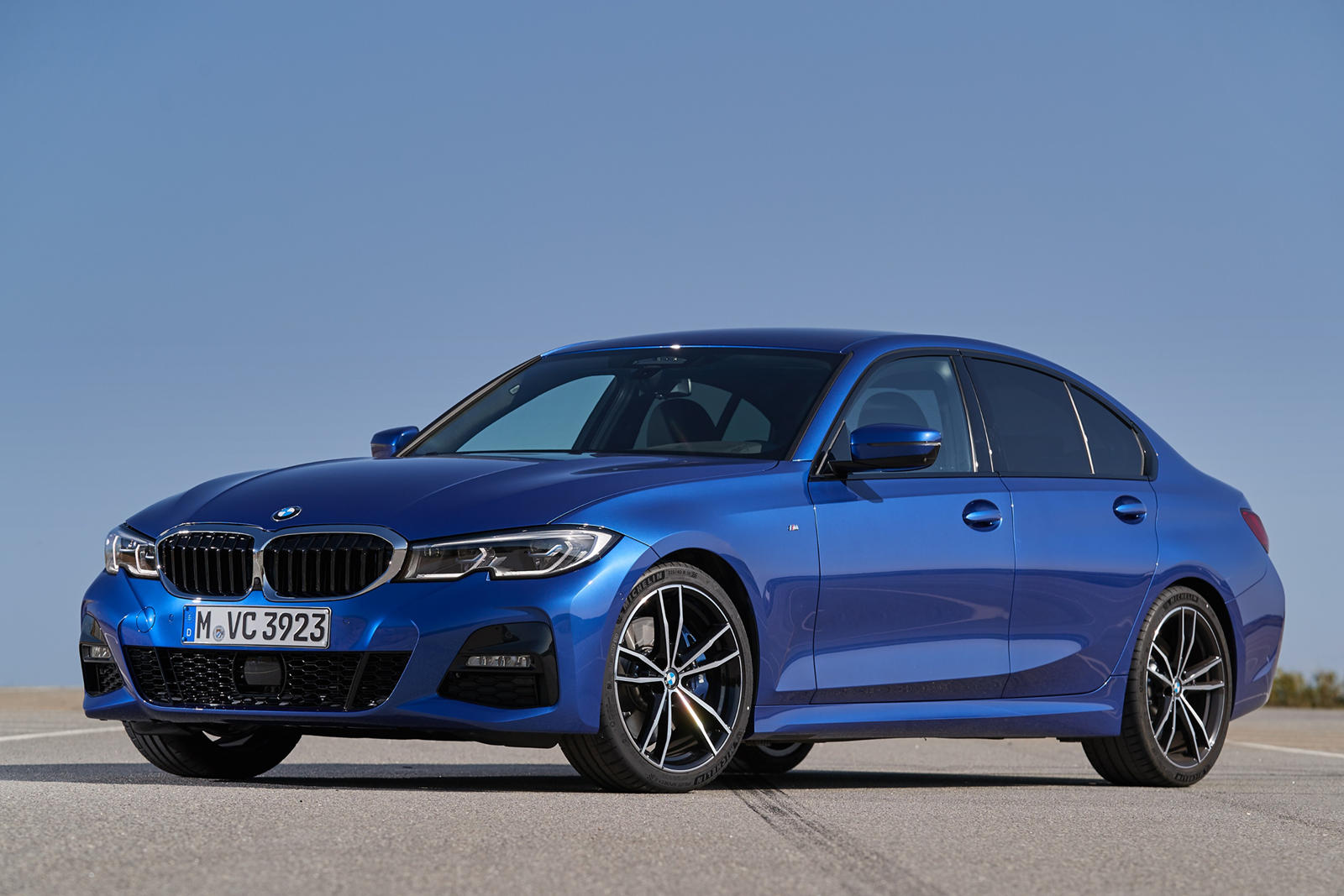 Dubai is all about luxury and lifestyle, BMW 3 series are the perfect entry level luxury sedans for a person. they have been around since 1975, there are a lot of sub models available in the 3 series, be it a 2-door coupe, 2 door convertibles, 4 door saloon, 5 door touring or a 3 door hatchback, you can find any version running along on the roads of Dubai.
Despite being relatively high maintenance car in Dubai, BMW M3 series are widely popular in Dubai mainly due to different versions available to suit any lifestyle. its resale value remains something of a problem.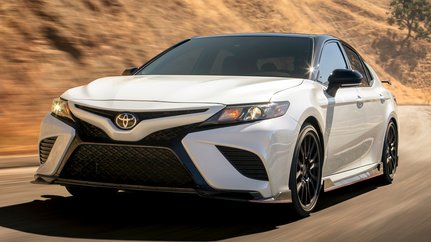 The Immensely popular Camry makes it to number 6 in our list, as it is the standard taxi car for Abu Dhabi, Dubai, Sharjah and Ajman. The legendary reliability, and fuel economy in its class. the Camry is arguably the most used car in UAE. the main reason for being in the 6th slot in our list is because much of Toyota Camrys being sold in UAE are exported to other countries throughout the world.
However, a bulk of Camrys are sold throughout the UAE making it one of the most popular and widely used cars in UAE.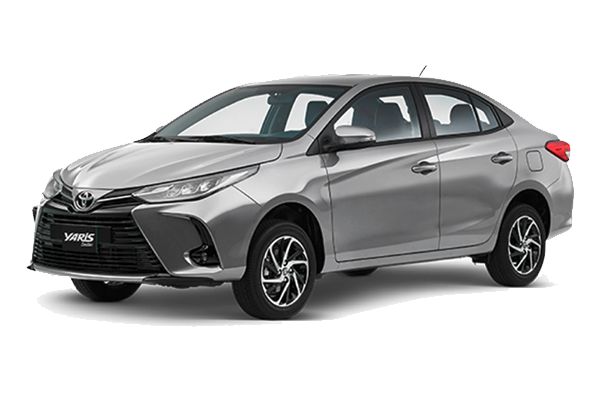 Toyota Yaris was a replacement for Toyota Starlet in 1999, carrying the dependable Toyota badge, the Yaris is known for its reliability and fuel economy. It is probably the most popular sub-compact class car in the world.
It is available in UAE with three engine configurations 1.2 Liter, 1.3 Liter, and 1.5 Liter, it is the most popular choice for companies in UAE to have as company cars for its staff. It is also available in 3 door hatchbacks, 4 Door hatchbacks, or a 4 Door Sedan. with its top-level fuel economy, the Yaris is all set to become probably the most sold car in Dubai in the next coming years.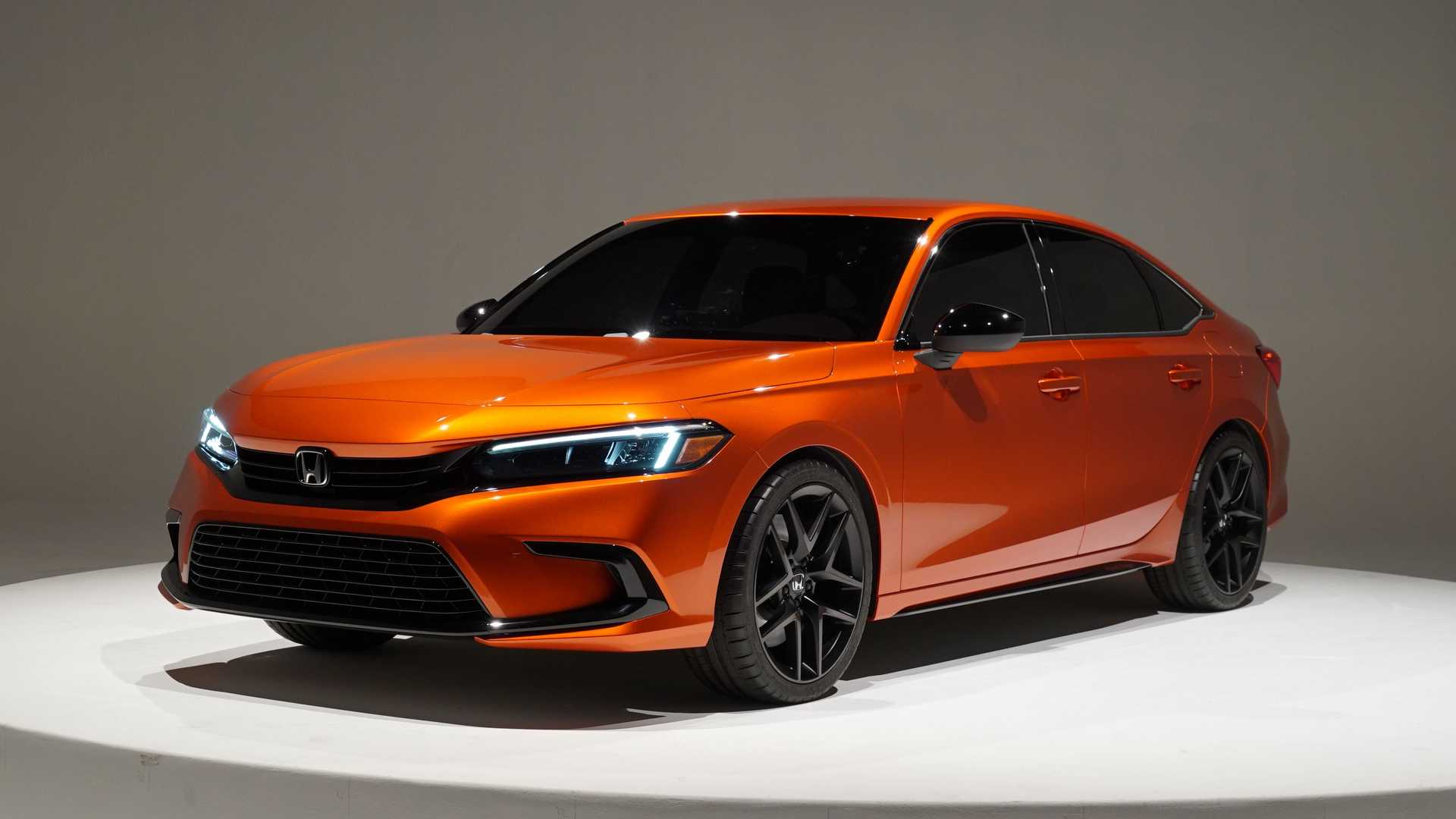 Honda Civics are famous primarily for their driving pleasure, they have a unique driving experience when compared to any other car in its class. it started out as a compact car in 1972 but somewhere between the years it bumped itself up to sub-compact cars, and arguably a sedan.
While in UAE Honda civic is easily maintainable and you can find a civic worthy mechanic in just about any car garage in UAE, its spare parts are a bit more expensive when compared to Toyota, its nearest competitor. While its reliability is somewhat less than of its counterparts, the civic makes up for the drive and looks in its category. Also, it is prudent to mention here that civic has won more safety awards and certifications than any other competitor.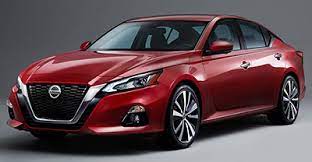 The Nissan Altima sedan is widely popular in UAE as it is famous for its driving pleasure, reliability and power. It is available in 2.5 Liter and 3.5-liter V6 configurations. there also two body types available, a 4-door sedan and 2 door coupes.
Despite not doing very well in retaining its resale value, Altima makes up for its luxury, and power. In UAE, the parts are available and are relatively cheaper than a BMW in its class.
The Nissan Altima started out in 1992 as a compact car but has inched its way to a Mid-Sized car, and ever so inching towards the full-sized sedan classification.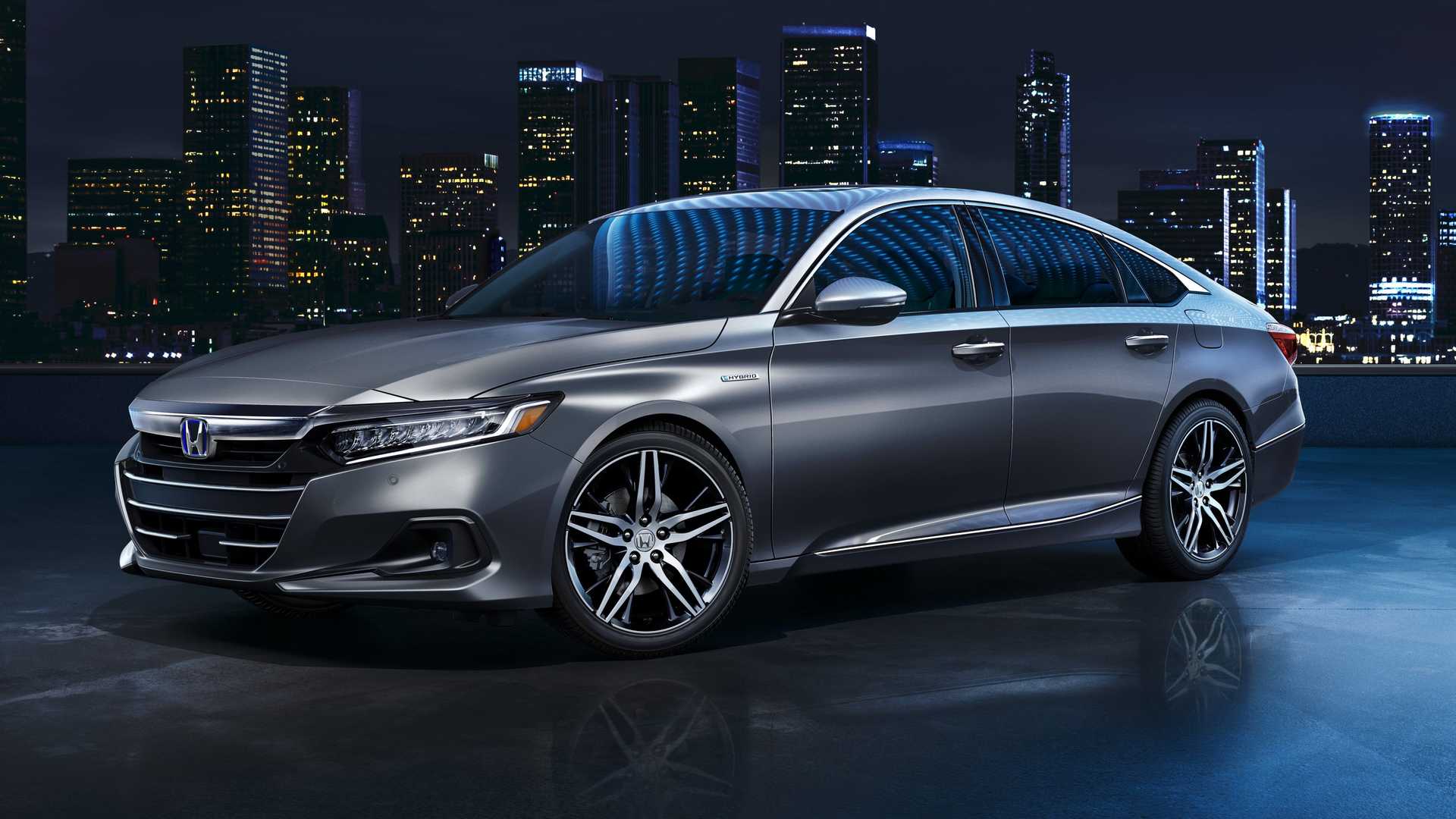 The Honda Accord makes it to 2nd position in our list, as the accord has managed to preserve its charm in driving pleasure since 1976. The Honda Accord just like its competitors started as a compact car and now is a full-sized sedan.
In UAE, Honda accord is the choice for a entry level luxury sedan, it as one of the best fuel consumption and engine performance. its maintenance is cheap and parts are always available in any car workshop in UAE. The accord does reasonable better at retaining its resale value. there is a constant demand for a Honda Accord in UAE and it has the shortest listing times when selling a Honda Accord in UAE.
Mitsubishi makes it to the top of our list for most sold used cars in UAE. According to SimplyCarBuyers.com Mitsubishi Pajero is the most sold used vehicle in UAE. it has been around since 1982, and not a lot has changed with this iconic brand. only four generations and re-designs of this model has been done since then.
It is a potent SUV, and desert worthy. and the cheapest to maintain in its class. It carries legendary reliability and fuel economy. while having some of the sporty versions within this brand. It does lose a bit when it comes the resale value of a Pajero, but it more than makes up for this in its comfort, reliability, economy and cheap maintenance.
https://www.simplycarbuyers.com/blog/wp-content/uploads/2021/09/Dubai-Cars.jpg
735
665
SimplyCarBuyers.com
https://www.simplycarbuyers.com/blog/wp-content/uploads/2017/07/logo@2x.png
SimplyCarBuyers.com
2021-09-07 10:00:21
2021-09-07 18:03:21
Top 10 best selling used cars in Dubai