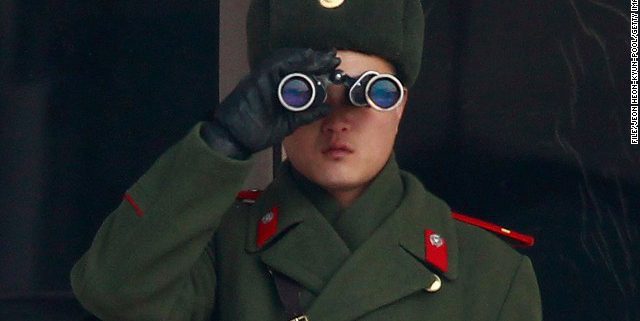 North Korea's only car manufacturer has unveiled a brand new range of luxury cars.
Kim Jong-un has released several photographs of a new sporty line in the form of a utility vehicle – and it looks an awful lot like a Mercedes GL. North Korea is famous for its isolationist ways and boasts only one native car manufacturer. Kim's 4×4 was announced with a release price of a relatively low £19,000, a small price to pay compared to the hefty £61,000 price tag attached to the Mercedes model it appears to have been modeled after.
By western standards, the term 'luxury' seems a bit of a misnomer, yet in the context of North Korea's economy and market, it is indeed luxurious. With a top speed of only 99mph, it doesn't come close to its Mercedes counterpart, which can hit 155mph. In both form or price, this new range doesn't quite match up, yet it represents an elite model for North Korea, whose average citizen earns only £1.50 per day and would never be able to afford the new luxury line.
Next up in the new line is a sedan model, the Hwiparam II, which is rumored to resemble BMW's 3-series.
All models in the range are apparently copies of western models from the mid-1990s, including cars by Kia and VW. The cars are set to cause quite the stir in North Korea, where it was estimated there were fewer than 30,000 vehicles in use on the roads in 2010, for a population of over 24 million.
Kim Jong-un's car manufacturers produce only 1,600 vehicles per year, and the majority of cars in the country are imported. Of those, around 98% come to the country from China.
North Korea has a peculiar track record in the car industry, their most notorious trade debt to a Western country coming in 1974, when Kim's father, Kim Il-sung, somehow persuaded Sweden to supply him with 1,000 Volvo 144 sedans. The Swedes are still awaiting payment for that shipment, and most recent estimates calculate the interest accumulated on the debt to be £229 million per year, for every year since 1974.
It remains to be seen whether this new luxury line will aid in repaying the debt.
https://www.simplycarbuyers.com/blog/wp-content/uploads/2017/01/141110102732-north-korea-soldier-story-top.jpg
360
640
SimplyCarBuyers.com
https://www.simplycarbuyers.com/blog/wp-content/uploads/2017/07/logo@2x.png
SimplyCarBuyers.com
2017-01-09 11:19:12
2017-01-09 11:19:12
A new luxury car line for North Korea