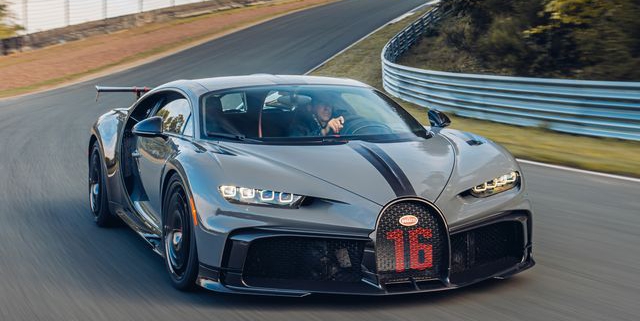 Bugatti is one of the best French cars that characterized by speed and luxury. Moreover, the car is unique from other cars in that it is sporty. It has an engine in the middle. This French company assembles these autos manually. So, this indicates luxury and precision in manufacture. In addition, to the high price of the car, many car owners prefer to buy it. The price of the car is 2.5 million euros. And that is why this car has a nicknamed "the car of kings".
An important feature that distinguishes the French Bugatti is that its engine is 1500 horsepower. This number is double for many of its counterparts. The car is 4.34 meters long and 1.2 meters high. Moreover, the engine has 16 cylinders and 64 valves. With all these features, the Bugatti becomes the flagship and most famous car.
Interior and Exterior Design
The Bugatti car has distinctive interior and exterior design, which makes it very attractive. The front part is made of a large mesh shape to help the air to get in more. This improves the cooling process of the machine.
Not only that, but this helps to increase the speed of the auto. It is done by flowing the air easily through the front grids. On the sides of the car, there are semi-circular shapes that reflect the sporty look of the car. The rear part of the car has fixed wings. They, in turn, help provide the car with greater control. There is no doubt that the interior design of the car is very impressive. In fact, the seats have been professionally designed and take advantage of all the interior space. In conclusion, the Bugatti is a French-made elegant car, characterized by luxury and speed.
https://www.simplycarbuyers.com/blog/wp-content/uploads/2021/09/Bugatti.jpg
480
640
SimplyCarBuyers.com
https://www.simplycarbuyers.com/blog/wp-content/uploads/2017/07/logo@2x.png
SimplyCarBuyers.com
2021-09-20 10:00:09
2021-09-16 11:54:18
Bugatti: The Speed and Luxury