Tag to Connect, the smart number plate whose trial is currently on its final phase, is said to be capable of tracking and informing the police on the location and acts of dangerous driving. According to Sultan Abdullah Al Marzouqi, the digital plate is a smart screen which will replace the metal plates currently being used.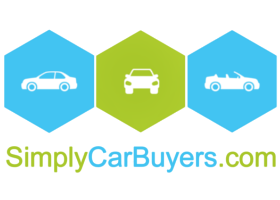 This invention extends the safety and comfort of car buyers to a new level.
Tag to Connect plates get their name from their ability to link vehicles. Motorists, in turn, can exchange vital information such as accident routes and traffic conditions. Imagine putting the 13 hours spent in traffic at the UAE capital to better use. The transmitted data will also be critical in helping guide the provision of emergency services at specific accident locations.
The new plates will also be synched with user's information such as road fines. This information will also be supported by the mounted GPS transmitters that transmit location data to the police. Additionally, payments such as parking fees and licence plate renewals will also be directly deducted from the user's account. For car buyers, Tag to Connect licence plates mark the end of yearly Dubai's Roads and Transport Authority (RTA) service centre visits to renew your licence. However, you must still pass the vehicle test for your licence to be automatically renewed.
By having detailed user information connected to the cop's central command system, car buyers will be done with cases of purchasing vehicles that have outstanding charges or criminal history.
Cases of carjacking and vehicle theft are expected to reduce significantly. Tag to Connect plates are claimed to be able to change their display to a special alert forewarning the police of stolen vehicles. This is an excellent identifier of false ownerships and may help in detecting and stopping theft. However, most people are worried about their privacy as the same warning could be used to catch fast drivers. For car buyers, it is preferable to be caught driving fast rather than find yourself at the mercy of car thieves.
So far, it is not clear how much Tag to Connect plates will cost, but the head of the Vehicle Licensing Department at RTA, Sultan Abdullah, assures everything will be clarified after the testing period.
https://www.simplycarbuyers.com/blog/wp-content/uploads/2018/12/blog-22-dec.jpg
683
1024
SimplyCarBuyers.com
https://www.simplycarbuyers.com/blog/wp-content/uploads/2017/07/logo@2x.png
SimplyCarBuyers.com
2018-12-22 12:19:37
2018-12-22 12:19:37
Dubai's digital plate guarantees ease and safety for car buyers