Tyrese Gibson will always be associated with cars, due to his role in the hit film series, The Fast and The Furious. And now his love of cars has manifested itself in the UAE.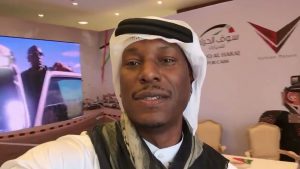 Gibson is setting up a new venture in the UAE, setting up a branch of his jeep assembly company in partnership with Sharjah Asset Management, which is the investment body of the local government. The actor's interest in the UAE has been peaked during several trips here, including for the premiere of the eighth Fast and Furious movie.
In a recent post on social media network Instagram, the Hollywood superstar enthused: "My #OffRoadKillers just touched down in the #UAE #V8Supercharged engine – Showroom already built!!!!"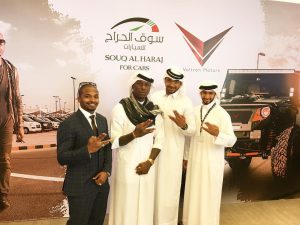 Gibson is evidently determined to succeed with the venture and has reported the sale of 17 vehicles since opening earlier in the month. A deal has been struck to feature the jeeps in no less than 300 showrooms, and the actor reported on his Instagram account that the regional pulling power of the UAE as an aspirational destination will contribute to the venture's future success.
The extra safety afforded by the 4×4 cars is another reason Gibson is convinced of the company's ability to establish itself in such a competitive market. That's because Gibson believes the cars have the ability to reduce traffic accidents and their subsequent risk of injuries. He explained: "In addition to safety measures, we focus on top performance and innovative design techniques in our customised, modified and upgraded cars."
The actor is reported to have stayed in Al Habtoor City on honeymoon with his wife, adding to his affection for the area.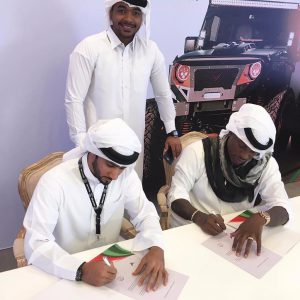 Gibson certainly made an impression at the Fast and Furious premiere, when he greeted a large group of fans dressed in a traditional keffiyeh and white kondora made for the occasion. He handed out autographed posters to fans at the Rodhe Cinema Lounge. He whetted fans' appetite for the 'Fate of the Furious' move by asking a Gulf News reporter: "How can you outdo the last one? How can you make it bigger and better?"
https://www.simplycarbuyers.com/blog/wp-content/uploads/2017/07/Voltron-Motors-UAE-2.jpg
720
1280
SimplyCarBuyers.com
https://www.simplycarbuyers.com/blog/wp-content/uploads/2017/07/logo@2x.png
SimplyCarBuyers.com
2017-07-03 14:05:19
2019-01-26 12:11:19
Fast and Furious star sets up 4x4 assembly business in uae