In recent years, hybrid cars have enjoyed a noticeable increase in popularity. This is hardly surprising. They are more environmentally friendly than most vehicles and more fuel efficient. If you want to fight climate change and save money at the petrol pump, investing in a hybrid car is a wise move. Are you dreaming of selling your old car and investing in a brand-new hybrid? If so, you might want to splash out on one of these three most luxurious hybrid cars currently available.
1. TheMercedes E-Class E350e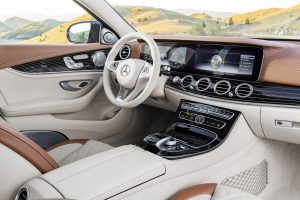 Superlative luxury has always been Mercedes' trademark. The E350e, their latest hybrid saloon car, epitomises the manufacturer's attitude to opulence. The interior is sumptuously comfortable and the body is gorgeously stylish, streamlined and understated. Like all Mercedes vehicles, the E-Class E350e handles like a dream. However, like most hybrids, the car's biggest selling point is its fuel-efficiency: it's capable of achieving 134 miles per gallon.
2. Lexus CT Hatchback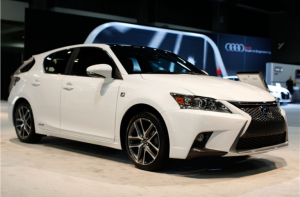 If the Mercedes brand is slightly out of your price range, you may wish to consider the Lexus CT Hatchback. It offers a similarly luxurious interior and stylish exterior, but at a considerably lower price-point. It doesn't feel quite as smooth to drive as its Mercedes-branded rival. Nonetheless, the driving experience it provides is still sufficiently sybaritic to satisfy most motorists.
3. The Mitsubishi Outlander PHEV SUV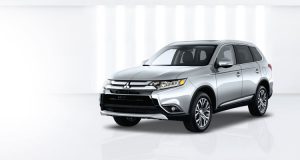 For those who prefer a more rugged vehicle choice, the Outlander PHEV SUV is an excellent option. It's a satisfyingly bulky, spacious car that feels as powerful as a top-notch SUV. With its innovative hybrid system, it can manage 148 miles per gallon, making it even more efficient than Mercedes' E350e. It can also drive for 30 miles purely using electric power.
If any of these vehicles sound tempting to you, contact us today about selling your current car. We are happy to buy any car. What's more, the price we offer you might just put one of these high-quality vehicles within your reach. Here at Simply Car Buyers, we believe that hybrid vehicles are your future. Your old car is our future.
https://www.simplycarbuyers.com/blog/wp-content/uploads/2017/02/Title-Post.jpg
1615
2470
SimplyCarBuyers.com
https://www.simplycarbuyers.com/blog/wp-content/uploads/2017/07/logo@2x.png
SimplyCarBuyers.com
2017-02-28 16:54:20
2019-01-24 16:49:12
The best hybrid cars available