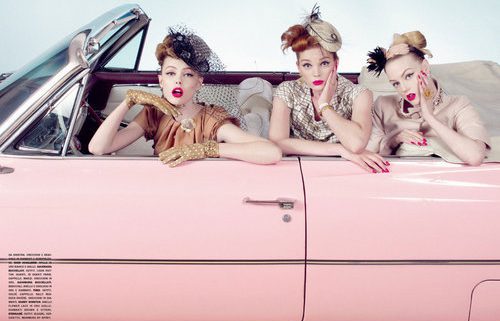 Automotive World, between women and men!
It is well known and very common in most societies and countries, that women are so irrelevant to Automotive industry, as it contradicts with women's softness and elegance.
Women created history in the Automotive world
This article is brought to you to tell you SORRY ! you have been so wrong for so long! Women had a great impact and a deep print in the Autos industry, How? Meet the 10 women who SHOOK the Automotive world in the History.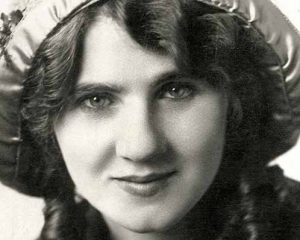 1- Florence Lawrence 
Have you ever wondered about who created or even invented the idea of the signal arms in the car? A Woman did
After Florence witnessed too many traffic accidents, and becoming very anxious and phobic of cars due to not knowing the directions the drivers were going to take, she came up with the "auto-signaling arms"that use two flags on both sides of the car.
In the meantime, no one uses the flags anymore, but it became a safety feature for the auto makers, all around the world, those flashing lights you can control remotely and tell the other drivers where are you going next. YES! they are the Turn Signals we use now, and we cannot not use them!
Florence also came up with what we call now the Brake light, she invented a flipped up sign in the back of the car to warn people behind , that the car is slowing down or going to stop. the STOP sign was painted on and was triggered by pressing on the brake pedals.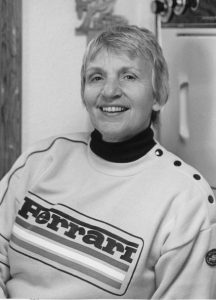 2- Denise McCluggage

Denise was an auto racing driver, and was a knee-deep in auto racing! in 1954 she ditched her MG for a Jaguar XK140, and began racing professionally. Denise also won the grand touring category ar Sebring in a Ferrari250 GT in 1961. Later in 1964 Denise won the Monte Carlo Rally in a Ford Falcon.
in the late 1960s Denise decided to focus her efforts on Journalism, and worked as a full time journalist, founded a little motive magazine and called it "Auto Week". She was the Senior Contributed Editor at the publication. As fellow automotive talented and professional journalist, she stood as an inspiration to everyone, and shall always be a shining example for women in the world who think that a woman cannot make it in men's world! No, THEY CAN!
3- Charlotte Bridgwood
Florence Lawrence's Mother, who is also an inventor and a key player in the development of a very important component of the Automotive industry, that we still use until now.
Charlotte invented a windshield wiper in 1971, after considering the manual windshield that Mary Anderson invented ,"exhaustive".
Sadly, Bridgewood neglected to pursue the invention's commercial production, and after the expiration of her patent in 1920, auto makers started to think of installing these revolutionary wipers on various vehicles to keep rain from impeding a driver's sight.
After few years, Cadillac made a huge move and became the World's first company to include an automatic Windshield wipers in all manufactured vehicles.
4-  Danica Patrick
The most widely recognized woman in the Auto- market. Why? she is not only a successful auto racing driver, but she is also a model and an advertising spokeswoman. She still remains the most successful woman in the history of the American Open- Wheel racing, as she competes NASCAR Nationwide Series and and in its Sprint Club Series.
Denica later earned a second place finish in Britain's Formula Ford Festival, proved to be the highest finish by an American lady in the event.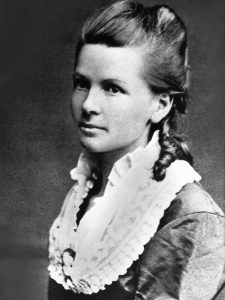 5- Bertha Benz 
Bertha completed the world's first long distance road trip in 1888, and helped gain marketing momentum for an invention we commonly refer to as the automobile.
Bertha's husband, invented something and called it " the motorwagen", the vehicle worked well, but he neglected to market the vehicle properly, and they were facing financial issues by that time. Bertha felt sick of this hesitation and fear or risk her husband has, so she took her kids and drove 66 miles away.
Bertha wanted to leave the house due to her madness, but she also intended to test how far can the "motorwagen" go and how would it perform on long distances. While on the way she noticed that the brakes were not working as well as they are expected to do, so she invented something called "Brake Linings" which are the greate grandma of modern brake pads and shoes.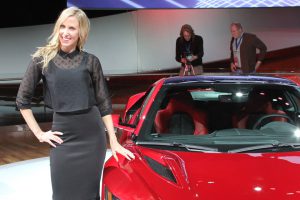 6- Michelle Christensen
a Modern Aged woman, who developed and designed the NSX , the latest reincarnation from Honda – Acura, which will offer guaranteed respite from the absense of the badge. This model gives a taste of what is it to come if Honda will keep its promise and then release a Type- R edition.
Michelle, designed, dreamed and was passionate about her ideas. She understood the importance of cars and she knew what a consumer really wants! Few months ago, she joined the team for the production car after a short period of time after Unveiling Acura's NSX concept 2012. Michelle signed with Honda, and placed herself in History as the first woman to lead a Super Car Design Team!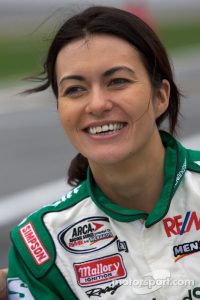 7- Leilani Münter
Leilani is not widely known or highly reognized, but she still pushes against gender stereotype in the ARCA racing series while advocating environmental stewardhsip. Leilani set-up solar panels on the roof top of her home to be able to charge her electric Tesla Motors Model S.
Sports Illustrated, listed Muner on top of female race drivers in the world, and one of the magazines gave her the "Eco Hero" nickname, and another magazine awarded her a Genius Award in 2012 for being a great leader.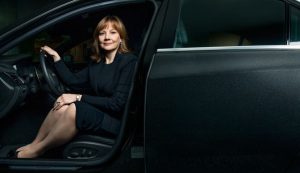 8- Mary Barra
Chief Executive Officer of General Motors, has placed herself in the history, as the first female CEO of a major global automaker. she is one of the most 100 influential people in the world.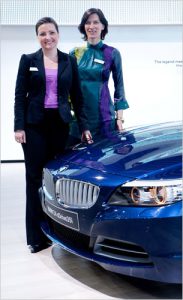 9- Juliane Blasi and Nadya Arnaout
Juliane and Nadya, were tasked to re-design the interior and exterior sides of the BMW Z4. The 2 ladies had to pass a test, BMW asked the designers to submit sketches and then full-size the clay models of what they thought the car should look like, BMW kept the voting process as unbiased as possible and all the designers were anonymously listed.
Juliane and Nadya were chosen to be winners, they headed directly to designing the BMW Z4 and turn it into a Sport Car that was called by reporters as : More Aggressive and More Masculine!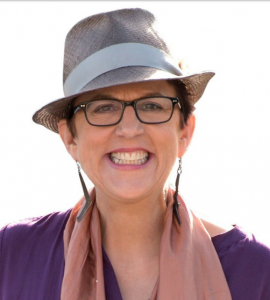 10- Jean Jennings
The best known as the Former President and Editor of Automobile Magazine, and as Good Morning america's automotive correspondent 1994-2000. She has been writing about Autos and cars business for the past 30 years. when Jean was 18 she designed and built her own  custom taxi and was an operator of the Ann Arbor & Mich Yellow Cab Company.
Jean worked after that on Chrysler's test track as a welder, machine and a test driver. Then she became the editor for the automotive news. Jean also helped establish Automobile Magazine, and became the publication's first Exec. Editor. in 2006 she was Crowned to be president of the publication.
https://www.simplycarbuyers.com/blog/wp-content/uploads/2016/08/tumblr_ljovdr1HJG1qcvjnv.jpg
340
500
SimplyCarBuyer.com
https://www.simplycarbuyers.com/blog/wp-content/uploads/2017/07/logo@2x.png
SimplyCarBuyer.com
2016-08-21 16:05:12
2019-01-24 17:33:49
YES! Ladies SHOOK the Auto- History