We all love luxury, and whether it's within your pay grade or not, who doesn't enjoy admiring it from time to time? Cars can be creatures of true beauty, and splashing the cash will get you the most exquisite motors on the market. Yes, the decadence is unnecessary in the grand scheme of things, but since when has that stopped us from admiring it? If you have a hankering to admire the unobtainable, here are three of the hottest luxury cars on the market today…
1. The BMW 5 Series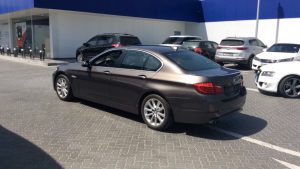 Few motors are as multi-talented as the delicious BMW 5 Series. Big, beautiful, and brilliantly luxurious, it boasts space, comfort, and performance combined. Neatly tucked in at the lower end of its class, it starts from £36,025, and it's worth every penny. The backbone of BMW's range, it is truly the best of its breed. With an exceptional aesthetic, muscular six-cylinder 530D option, and eight-speed automatic gearbox, it's all too deserving of your admiration.
2. Mercedes-Benz S-Class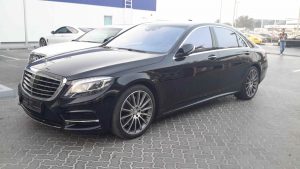 The Mercedes S-Class has been synonymous with the rich and the powerful for decades.It's eternally unobtainable for most of us, and that's what makes it so alluringly exclusive. The latest model upgrades its tech offering and efficiency better than any prior incarnation, with one of our favourite innovations being the windscreen-mounted cameras. Able to perfectly prepare the suspension for the road ahead, it's no surprise that the S-Class offers motorists such a smooth and powerful drive.
3. Porsche Panamera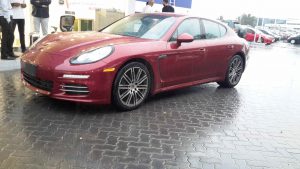 Porsche has long been the luxury lover's favourite, but the original Panamera failed miserably in capturing the imagination of all those who so celebrated its 911 sibling. It was big, it was hunch-backed, and it wasn't a pretty sight, but this version is fundamentally different. Reusing the deliciously plush interior, phenomenal handling, and punchy engine of its predecessor, it has the added boon of coming packed with technology, as well as being more spacious inside and far more economical to run. Retailing at £66,741, it offers an awful lot of bang for your significant amount of buck.
If they were yours for the choosing, which of these motors would you be adding to your garage?
https://www.simplycarbuyers.com/blog/wp-content/uploads/2017/03/3659811200_921d6944ed_o.jpg
600
800
SimplyCarBuyers.com
https://www.simplycarbuyers.com/blog/wp-content/uploads/2017/07/logo@2x.png
SimplyCarBuyers.com
2017-03-18 15:04:12
2019-01-24 17:53:47
The 3 hottest luxury cars on the market