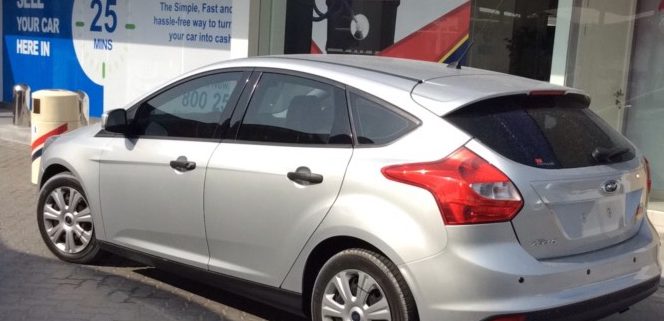 Dubai is famous for being one of the most affluent cities on Earth. If you live there, you probably want to participate in the city's luxurious lifestyle by investing in a top-quality car. Unfortunately, luxury can be expensive, so buying a car that's truly worthy of Dubai may be difficult if you have to adhere to a tight budget. However, you shouldn't give up hope: there are a number of beautiful, top-quality vehicles available in the UAE for less than Dh45,000. In fact, we've compiled a list of our three favorites.
1. The 2017 Nissan Sunny
Nissan may not be widely recognized as a luxury brand, but the Sunny is a luxurious car nonetheless. Not only is it a gorgeous-looking vehicle, it's also an incredibly comfortable one. It can also provide a smooth, responsive driving experience. Furthermore, it's an incredibly safe vehicle, thanks to its anti-lock braking system and brake assist technology. It offers excellent value for money, too, as it can currently be purchased from some dealerships for as little as Dh43,000.
2. The 2016 Suzuki Celerio
Suzuki's Celerio is an excellent car for residents of Dubai because it is specifically designed for driving around busy, complex cities. It is compact and maneuverable, yet it boasts a stylish outer shell that should look truly at home on the ultra-suave streets of Dubai. Crucially, it's also surprisingly cheap. The 2016 Celerio can be obtained for just Dh31,900 if you're willing to shop around. Even if you're on a tight budget, you should find that the Suzuki Celerio is completely affordable.
3. The 2017 Chevrolet Spark
All Chevrolet cars look deliciously stylish and refined. The 2017 Spark, however, isn't just a good-looking car. It's also very fuel-efficient, making it ideal for anyone who drives on a daily basis. What's more, it's packed with convenient features, such as rear park assist technology and a tire pressure monitoring system. At Dh34,000, it's also easy to afford.
If you want to get rid of your old car and make some space on your driveway for one of these top-notch vehicles, contact us today. Here at SimplyCarBuyers.com, We're happy to buy any car that you want to sell.
https://www.simplycarbuyers.com/blog/wp-content/uploads/2017/01/sell-car-uae.jpg
448
664
SimplyCarBuyers.com
https://www.simplycarbuyers.com/blog/wp-content/uploads/2017/07/logo@2x.png
SimplyCarBuyers.com
2017-10-03 15:09:12
2017-10-03 15:09:12
The best budget cars in Dubai