Better Than All Car Dealers In Dubai.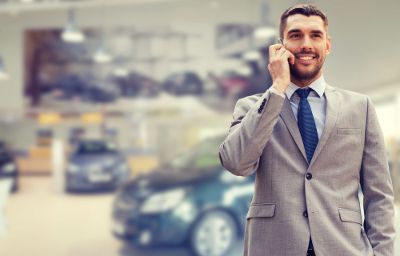 Here at Simply Car Buyers, we're a vehicle purchasing outfit with a difference. Unlike the ordinary car dealers you'll find in Dubai, we prioritise the customer experience. We want to make the selling process as pleasant and professional as possible for you, which is why your satisfaction comes before our profits.
We work by purchasing cars from willing sellers in the United Arab Emirates, offering them fair and reasonable rates to take their vehicles off their hands. This makes transacting with standard car dealerships unnecessary, which helps to save you the hassle of finding such professionals, paying them a commission, and accepting the low prices they'll offer you.
If you're looking for a better alternative, here are just a few of the reasons why we're it...
We'll complete the transaction in less than 25 minutes
Transacting with an ordinary car dealer can be a tiresome process. First, you have to find them, then you have to negotiate with them, before filling in lots of paperwork. When you come to us, your experience will be very different. We promise to complete the sale in less than 25 minutes, saving you both time and money.
We'll offer you a fair price
One of the worst parts of selling to a dealer is the exceptionally low price they will offer you in exchange for your vehicle, which, if desperation is driving your decision, you may feel forced to accept. We can offer you a much more generous alternative. If you want to sell quickly and easily without compromising your financial position, come to us. We'll give you a fair rate so that you're not left out of pocket.
We'll pay you upfront
Standard car dealers also have a habit of delaying payment for your vehicle, which is especially annoying if you're planning to put the money towards another purchase and need to move quickly in order to secure it. We do things differently. We will offer you instant payment through the method of your choice, be it cash, cheque, or bank transfer, making us a far superior option.
We'll save you time
Not only will we complete the transaction quickly, but we'll also spare you the time needed to spruce up your vehicle before you decide to sell it. We're happy to take it exactly as it is, and unlike other dealers, will not use minor cosmetic flaws to offer you unrealistically low prices.
We won't ask you to fill in lots of paperwork
You may find that some dealers also expect you to fill in an awful lot of paperwork, wasting your time and slowing down the sales process. When you sell to us, we guarantee that this will not be necessary.
What's more, we'll ensure that an instant transfer of ownership is effected (all of the formalities except for a few signatures are taken care of by us), so that unlike our peers, there will be no risk of a delay that could lead to unwanted fines payable by you.
We'll provide you with a free online valuation and car inspection
Nor will we tie you in to transacting with us. We're happy to provide all of our clients with a free online valuation and inspection, with no obligation to sell to us if you're unhappy with the quote we come back with. This means that you can shop around other dealers to see if you can secure a more favourable price, and then just as easily return to us if you can't.
We really will buy any car
Unlike ordinary car dealers, we also promise that we'll buy any car, irrespective of its condition. Whether it's roadworthy or not, old, damaged, unpopular, outdated, or even fit for nothing but scrap, we will offer you a fair price to take your vehicle off your hands.
This extends to cars that are still under bank finance, so that you can find some way to recoup your losses if you can't afford to finish paying off your debt.
If you're looking for a superior alternative to your standard Dubai-based dealer, we're the solution. Contact us today to see how we can help you.
Get your
free

online valuation now

If you're looking to sell your used car, and want a company that can offer you a free online valuation, free car inspection, and a fair offer at the end of it, don't approach just any dealer: come to Simply Car Buyers and see how we can help you.

Start Now
The transaction was quick & hassle free paperwork. I highly recommend using Simply Car Buyers
it was a hassle free and a completely genuine process. Got a cash cheque on the spot and didn't have to go through any other procedures
I sold my audi A8 2010 with price I couldn't imagine outside, got my cash immediately