The decision to sell a car in Dubai tends to bring along many challenges for the majority of car owners. There are numerous options to choose from when selling a car. Some people choose to sell their car privately, but there is no doubt that it proves to be very expensive in every sense. It wastes, not only your precious time, but also your money when placing expensive advertisements for your vehicle. The story does not end there; the moment you are done with advertisement your phone starts ringing and you have to manage meetings with potential car buyers who, more often than not, are simply window-shopping and price gouging.
Another option is to sell your car through car dealers but, contrary to popular belief, it is not as easy as it seems, particularly if you are new to the used car market. Car dealers have a reputation for cheating sellers who don't know the true value of their cars and are not familiar with the process of buying and selling.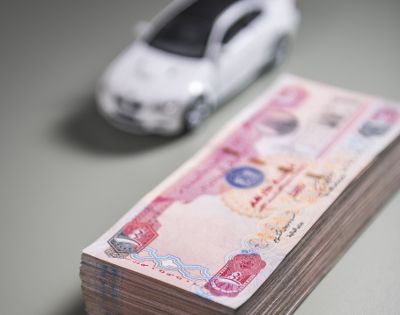 When a car seller is thrown into the complex and overwhelming world of car dealing, it really becomes very difficult to make the right decisions. SimplyCarBuyers.com was established to eliminate the complexities of selling your car. We are a group of automotive professionals whose sole aim is your complete satisfaction within the shortest duration of time possible. We are the most reputable and trustworthy car-buying company in the UAE. Our business buys cars from all over the region and offers supreme quality of service for the successful sale of any car. We have created a highly streamlined process of car selling that is completely reliable and free of all risk to the seller. We guarantee that you will not be disappointed after selling your car to us.
Once you decide to sell your car, we aim to be your go-to, one-stop-shop. Benefit from our fast and free car valuation and vehicle inspection. Simply send us your car details, make, model, year, overall condition and mileage of your car, and we'll send you your car valuation within 15 seconds.
If you are pleased with our online vehicle valuation, you may opt for a free and fast analysis of your vehicle. We have a team of trained automotive experts who will perform a detailed examination of your vehicle. Our experts possess comprehensive knowledge, which enables them to give a realistic estimate of your car's value - they will not try to devalue your car. A fair offer is then made if you accept our unbeatable valuation. To remove all hassle from your end, we then arrange all of the buyer and seller requirements, including legal and payment documents, so that you don't have to. We will also take the responsibility of deregistration of your vehicle. No need to worry about payment you will be paid in your bank account, via cheque, or by cash-in-hand, instantly. Our core mission is your complete satisfaction with our convenient services.
To learn more about selling any car in Dubai, read our blog on the finer points of getting the best deal on your used car.
No trouble, no complication and no risk! We buy your car within 25 minutes!