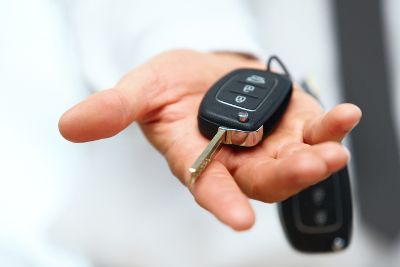 At Simply Car Buyers, we founded our business on a unique principle. Understanding how stressful it can be to go through a standard sales process, we decided to make things easier for our clients, so that when you come to us and ask...
"Can you help me to sell my car without any hassle...?"
... Our answer is a simple one:
"Yes."
If you find yourself in a need of a quick sale because you urgently require money, want to upgrade, or simply don't have a use for it anymore, we are the solution you've been searching for. Offering a premier professional service and an eminently straightforward experience, here are just some of the ways that we can things better for you...
Help me to sell my car in Dubai: How we can make a difference
We can complete the transaction in less than 25 minutes
At Simply Car Buyers, we understand that a hassle free sale should be one that can be completed as quickly and efficiently as possible, and that's why we promise our sellers that we can have their transaction over and done with in less than 25 minutes. If you're looking for a fast and stress-free way to sell, we're the company to help you.
We'll offer you reasonable rates
One of the most stressful parts of the sales experience is negotiating a price that both buyer and seller are happy with. It's our belief that the easiest way to remove this element of worry is to offer our clients a fair price to start with, so that's exactly what we endeavor to do. When you come to us, there will be no need to negotiate, haggle, or tear your hair out in the process.
We guarantee you instant payment
Sellers who need to move their car on quickly will often be in a situation where immediate access to the funds tied up in their vehicle would make life much easier. We can help with this. Whether you need a lump sum to put towards a new motor or are relocating and want money to count towards your move, we will pay you upfront. Choose from cash, bank transfer, or cheque according to the option that best suits your needs.
We can save you time
Nor do we expect you to waste your time photographing your vehicle, pricing it up, or advertising it for sale. We're happy to do all of this on your behalf, so that when you want to sell, it's as easy as getting in touch with us and transferring ownership. 25 minutes from start to finish, and no other unnecessary tasks to complicate matters.
We'll keep paperwork to a minimum
We could all do without the stress and time involved in jumping through hoops to complete a sales transaction, and when you approach us, we remove them for you. We'll need you to sign only a minimal amount of paperwork, at which point we can immediately transfer ownership of the vehicle from you to us.
We will buy cars in any condition
There are some cars that are much harder to sell than others, such as older, unpopular, or niche makes and models, and trying to find a private buyer for such vehicles can be fraught with stress. If you have one to sell, however, we'll happily take it off your hands. Even if the car is good for nothing but scrap, we'll still send you across a quote and buy it from you.
This extends to cars that are under bank finance. If you no longer want the vehicle, or lack the funds to finish clearing your debt, we can assume responsibility for the outstanding amounts in your stead. Unlike selling a financed car to a private buyer, this is completely legal and provides you with an easy and hassle-free option for moving the motor on.
We'll perform a free online valuation and inspection
Because we don't want to put you under pressure at any point during the sales process, we also elucidate the terms of our offer from the instant you approach us. This is why we begin by performing a free online valuation and inspection, so that you know right from the very beginning exactly how much your car is worth and what we're willing to offer you.
If you want a hassle free way to move your motor on, why not give us a call today to see how we can help you?
The transaction was quick & hassle free paperwork. I highly recommend using Simply Car Buyers
it was a hassle free and a completely genuine process. Got a cash cheque on the spot and didn't have to go through any other procedures
I sold my audi A8 2010 with price I couldn't imagine outside, got my cash immediately
Get your
free

online valuation now

If you're looking to sell your used car, and want a company that can offer you a free online valuation, free car inspection, and a fair offer at the end of it, don't approach just any dealer: come to Simply Car Buyers and see how we can help you.

Start Now