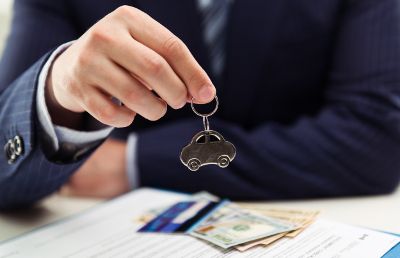 Here at Simply Car Buyers, we've created a business unlike any other. Envisioned as a means of simplifying the car selling process and providing an easier solution for customers, we want to save people the time and effort necessary to secure a successful private sale.
If you want to sell your car, we're here to help. Ensuring that you're offered an honest and worry-free deal for your motor, we go above and beyond to provide a premier service for all of our clients, taking the stress out of selling.
If you're based in Dubai and want to sell your car, we can complete the transaction in under 25 minutes, and offer you a wide range of perks to boot.
Here are just a few of the reasons why you ought to approach us...
We promise to reduce the time it takes to sell your car
Here at Simply Car Buyers, we understand how averse sellers are to risking a long and drawn out sales process. If the time has come when you need to liquidate the funds tied up in your motor, you'll want them straight away, and that's why we'll help you to sell your car in under 30 minutes.
We will offer you a fair price for your vehicle
A lot of car dealerships and ventures similar to our own will offer sellers the lowest prices they possibly can, but here at Simply Car Buyers, we do things differently. We will only ever offer you a fair price for your motor, so that when you come to us, you know we're not taking advantage of your situation.
We will ensure that you receive instant payment
Most of the time, those selling their vehicle are doing so to release funds so that they can put them towards something else, whether this is another car, a holiday, or a home, so the quicker they get the money, the quicker they can be getting on with their plans. That's why we offer our sellers instant payment via the method of their choice, whether this is cash, cheque, or bank transfer.
Our service could save you time
Going through the motions of a private sale is incredibly time consuming, but if you want to sell your car in the UAE, we can make the process faster. To save you the hours and effort necessary to photograph, value, advertise, and conduct viewings, we will offer you an instant sale and an almost immediate turnaround time.
We'll buy cars in any condition
You might have read what we've written so far and think that it all sounds a little too good to be true, but we mean every word of it, even the part about buying cars in any and all conditions. Whether it's that rust bucket rotting away in your garage or the motor that's as old as you are, we'll take it off your hands and give you cash in return. Even if you think that it's only suitable for scrap, call us up and we'll give you a quote.
We're happy to buy cars that are still under finance
Okay, so it's not a rust bucket, but there is another problem: your car is still under finance. Not to worry. We'll take it anyway and relieve you of the burden of any debts attached to it.
We'll provide a free online valuation and inspection
As part of our promise to pay fair prices, we provide every seller with a quick online car valuation and an inspection of their vehicle. This whole process takes less than five minutes, and all that you'll need to do is enter your details. You'll receive a realistic quote in return so that you needn't end up settling for the unreasonably low prices offered by other car buying companies or dealerships.
You won't need to fill in lots of paperwork
Last but not least, you won't have to fill in an abundance of paperwork when you sell your car to us. We can complete the whole process in just 25 minutes, and will immediately transfer ownership of the vehicle once the sale has gone through.
If you're looking for an easier and more efficient way to sell your car, save yourself a whole lot of time and fuss and give us a call today.
Get your
free

online valuation now

If you're looking to sell your used car, and want a company that can offer you a free online valuation, free car inspection, and a fair offer at the end of it, don't approach just any dealer: come to Simply Car Buyers and see how we can help you.

Start Now
The transaction was quick & hassle free paperwork. I highly recommend using Simply Car Buyers
it was a hassle free and a completely genuine process. Got a cash cheque on the spot and didn't have to go through any other procedures
I sold my audi A8 2010 with price I couldn't imagine outside, got my cash immediately