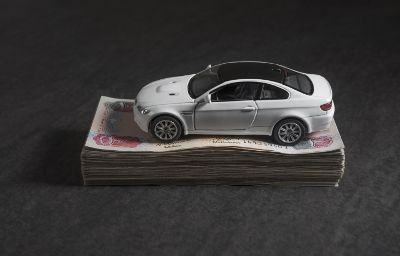 Here at Simply Car Buyers, we're in the business of purchasing cars from sellers across the United Arab Emirates. Our aim is to make the process as quick, simple, and straightforward as possible for our clients, so that from start to finish, your experience is entirely stress-free.
By working with us, you can bypass the many complicated rules that govern selling your car in Dubai, helping to save you time, hassle, and worry.
Here are just a few reasons why you might want to get in touch...
Understanding the laws that surround car selling in Dubai
Selling a vehicle in Dubai can be a complicated endeavour, and this is partially due to the many laws that govern the process. These prohibit you from putting any signs, adverts, or literature on the inside of your car windows to advertise it, or from washing it in the street to prepare it for a sale.
When you come to us, we can help you to bypass these complications. Able to advertise your vehicle at no cost to you, we can take it off your hands with a minimal amount of fuss. Simply sell it to us in its current condition and we'll be happy to pay you a fair price in return.
Selling cars with outstanding finance on them
When you're selling a vehicle in Dubai, you must also be aware that it's illegal to do so with any outstanding finance still attached to it. As a rule, this must be cleared in full before the car can be sold.
Once it is cleared, it's down to you to inform your bank, who in turn will remove the loan from the RTA system. Until you are sent an SMS to confirm this has gone through, the car cannot be transferred to a new owner.
The car must also then pass an RTA test, at a cost of AED 120.
We can help you to circumnavigate all of this. Able to purchase cars that remain under a finance agreement, we can ensure an instant transfer of ownership, and save you the cost of testing on top.
Performing the legalities
At Simply Car Buyers, we're all about saving our customers time and stress, and we can also help you to steer clear of the many legal formalities that must be performed as part of a private sale. Whereas this would entail being present at the point of transfer with a UAE driving license or Emirates ID and a valid test certificate, we can complete the whole transaction in just 25 minutes, with only a minimal amount of paperwork for you to fill out.
We can even make it easier for you to sell between the seven different emirates, handling any complicated legal processes on your behalf to make the whole experience simpler and more straightforward.
How does it work
The text above will have explained how we can save you time and make the selling experience less worrisome for you, but it may have left you wondering how it all works.
It all comes down to who can sell your car. As a rule, the seller must be personally present at the RTA to transfer their vehicle, unless they sell to a car showroom or similar entity that is authorised to write sales agreements.
This is where we come in. As representatives of RTA, we are legally able to take your car and then to sell it on and receive the proceeds. This absolves you of all responsibility for the transaction, and makes the whole process much more simple – especially for you.
How else can we improve your selling experience
By taking care of the sales process on your behalf, Simply Car Buyers can make the experience far quicker and easier for you, but our unparalleled service goes above and beyond the many benefits listed above.
When you sell to us, we can also guarantee:
A faster sales process.
Reasonable rates and fair prices.
Instant payment bestowed through the method of your choice, whether this is cash, cheque, or bank transfer.
A guaranteed purchase irrespective of the condition of your car.
A free online valuation.
A free car inspection.
If you're looking to sell, make things easier for yourself by giving us a call today.
The transaction was quick & hassle free paperwork. I highly recommend using Simply Car Buyers
it was a hassle free and a completely genuine process. Got a cash cheque on the spot and didn't have to go through any other procedures
I sold my audi A8 2010 with price I couldn't imagine outside, got my cash immediately
Get your
free

online valuation now

If you're looking to sell your used car, and want a company that can offer you a free online valuation, free car inspection, and a fair offer at the end of it, don't approach just any dealer: come to Simply Car Buyers and see how we can help you.

Start Now