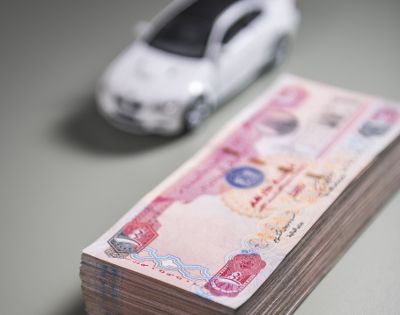 When it comes to selling your vehicle, finding a suitable purchaser can be a long and drawn out process. Going through the rigmarole of advertising, pricing it up, conducting viewings, and then securing a sale is time-consuming, stressful and leaves your money tied up indefinitely in a car you don't want when you would much rather have the cash in your hands.
Enterprises like ours present you with an alternative. Here at Simply Car Buyers, we're in the business of purchasing cars from willing sellers in the United Arab Emirates, more specifically in Dubai. Offering reasonable rates and instant payment, we buy motors in any condition so that the time and effort involved in finding a buyer is removed and a stress-free sale is provided instead
If you still need convincing that we're your best option, here are a few incentives that might sway you:
You can sell any car in Dubai in less than 25 minutes
Most of the time, making a decision to sell your car is financially motivated, either because you want to free up some additional funds or because you want to put the money towards buying your next motor. A long and drawn out sale only delays your plans, so how much better would it be to know that you could make the decision and then sell your car in less than 25 minutes?
We offer fair prices
Perhaps what's putting you off is the thought of receiving a reduced sales price? If this is the case, worry not. Although we may offer rates that are a little lower than those you would find with a private sale, we're more than fair about how much we're willing to pay.
You'll receive instant payment
Not only do we give you the chance to sell any car in the United Arab Emirates to us, but we also give you a range of instant payment options to choose from, so that whether you want cash, a cheque, or a bank transfer, the funds are immediately handed over from us to you.
We'll save you time
One of the worst parts of selling a car is taking the time out of your day to photograph it, price it up, advertise it, and then wait around for people to view it. If you want to skip all of this unnecessary messing around, we can take care of the sale for you.
We'll buy any car irrespective of its condition
We'll even purchase cars that you think nobody would buy. If you have a rust bucket that you want to offload, or something that's as old as the hills, give us a call regardless and we'll happily supply you with a price.
We provide a free online valuation service and car inspection
If you're reluctant to take the leap without first having an approximate idea of the price we can offer you, we also have a free online valuation service for you to take advantage of. Simply type in your vehicle details and receive a quote. This will give you an accurate idea of your car's real value, so that you don't end up settling for the unreasonably low prices offered by other car buying companies.
We can buy cars that are still under a finance contract
Nor are we unable to accept vehicles that are still under a bank finance contract. We will happily take these off your hands and sell them on, so that you're released from your obligations and can score the sale you need.
We require minimal paperwork and can instantly transfer ownership
If you're looking for even more of an incentive to sell your car to us, consider that we only require you to fill out a minimal amount of paperwork. This can be done quickly and efficiently, and upon completion, we can immediately transfer ownership of the vehicle from you to us.
We don't charge you anything for advertising your car
Last but not least, know this: we won't charge you anything for advertising your car. Our service is all included in the price we pay when we buy it from you, so there are no extra overheads for you to worry about.