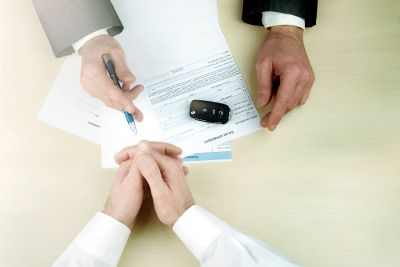 Selling a vehicle can be a long and arduous process, and finding a suitable buyer sometimes requires time that you simply don't have. The stress and hassle of photographing your car, pricing it up, advertising, conducting viewings, and handling enquiries can be a task that you could really do without, especially considering that there is no guarantee of a successful sale at the end of it.
Here at Simply Car Buyers, we present you with an alternative. If you need to liquidate the funds tied up in your vehicle, we're willing to buy it from you. Should you have a used car for sale in Dubai, we'll happily take it off your hands irrespective of its condition, and can guarantee you a quick and easy transaction to spare you the stress of taking care of things yourself.
Here's how we could help you...
You can sell your used car to us in under 25 minutes
At Simply Car Buyers, we understand that most sellers don't want to risk a long and drawn out sale, which is why we created our unique service as a handy alternative. When you come to us with a car to sell, we can thus guarantee that the whole process will be completed in less than 25 minutes – show us a private buyer that could rival our offer?
We'll offer you fair prices
Many sellers steer clear of Dubai's used car dealers for fear of the low prices they'll be offered, but when you come to us, this is not something you need worry yourself over. We endeavour to make our transactions as fair as they possibly can be, and this includes the amount of money we'll hand over in exchange for your vehicle.
We'll provide you with a variety of instant payment options
A lot of the people who come to us are looking for a quick sale to release the funds tied up in their vehicle, so they wish to have access to the sales total as soon as possible. This is a boon that we can deliver. Whenever we make a transaction, we give our clients the chance to choose from a range of payment methods, whether cash, cheque, or bank transfer, and ensure that this is optioned immediately.
We help to save you time
If you're looking to make a used car sale in Dubai, you will want to ensure that this goes through as quickly and effortlessly as possible, and this is a major advantage of transacting with us. If you want to sell fast, we can accommodate this with an instant sale, saving you the time and effort necessary to complete a private transaction from start to finish.
We really will buy any car
When we say we buy any car, there are a lot of sellers who don't take us at face value, but we actually mean it. Whether you have a rust bucket sat rotting away in your garage, or a car as old as you are, we're willing to take it off your hands and compensate you for our new purchase.
Our sales process necessitates minimal paperwork and ensures an instant transfer of ownership
At Simply Car Buyers, we're all about making things easier for our customers, and that's why we ensure that there is only a minimal amount of paperwork for you to fill out. With just a few pages to glance at, we can instantly transfer ownership of your car without taking an unnecessary amount of time to complete the process.
We'll buy cars that are still under finance
Want to sell a car that is still tied into a finance contract? We can even help you with this. We'll relieve you of all of your obligations when we buy the vehicle from you, including any outstanding amounts left unpaid.
Get your
free

online valuation now

If you're looking to sell your used car, and want a company that can offer you a free online valuation, free car inspection, and a fair offer at the end of it, don't approach just any dealer: come to Simply Car Buyers and see how we can help you.

Start Now
The transaction was quick & hassle free paperwork. I highly recommend using Simply Car Buyers
it was a hassle free and a completely genuine process. Got a cash cheque on the spot and didn't have to go through any other procedures
I sold my audi A8 2010 with price I couldn't imagine outside, got my cash immediately